Discussion Starter
·
#1
·
Looking on line there appears to be several ways to get speed camera warnings onto the inbuilt sat nav. Some require the use of a VW Germany conversion tool which looks to have disappeared. And some require some manipulation of the raw data, down loading of images and the use of Car Net.
Got it working on mine tonight using the website below. It will cost you 9 euro a year for monthly updates. Updating just requires an SD card. Now on the approach to a speed camera my nav will reduce the radio audio and 'bong' to indicate a speed camera. This works regardless of having a route planned and you don't need to be on the map screen. If you are on the map screen then a speed camera icon is also visible.
Here is the site:
https://www.scdb.info/en/installation-vw/
Just follow the instructions. Takes minutes! For the unit on the SEL you need to select the SD-Karte 2 option. And then load the SD card into SD Slot 2 in the glove box.
Some screen shots from my unit.
Main map view - note the speed cameras showing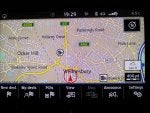 Announcement settings - Note POIs needs to be ticked for the bong to sound
Map settings - you need to go in here and select the speed cameras
Here's what they look like selected
If anyone gets stuck just post below. Happy to help if I can.... but this really does seem to be the easiest way to get them on. There are possibly more current databases, for example Pocket GPS World that is updated weekly, but this is double the price and requires some faffing to get it to work. So much so that on the Yeti I did it once and then didn't bother updating it.
This method seems to offer a good balance of coverage, ease of use and peace of mind!
Thanks
Simon